Suzanne Somers' Family Opens Up About First Thanksgiving Since Her Death: 'None of Us Can Imagine It' (Exclusive)
Thanksgiving will be missing its matriarch for ' family.
"This year will be our first Thanksgiving without Suzanne and none of us can imagine it," her daughter-in-law tells PEOPLE in an exclusive interview. "She Thanksgiving to us."
The family's annual tradition has been to gather at Suzanne's home in Palm Springs with her husband, , for "a week of family, nature, and decadent holiday tastes," says Caroline, a chef and cookbook author who was shoulder-to-shoulder making the festive meal with Suzanne for over three decades. "It's always been our family's most treasured holiday."

The star died from on Oct. 15, a day short of her 77th birthday. Her cancer had returned in July and spread throughout her body. She is survived by her husband Alan, (who has been married to Caroline since 1991), her stepchildren, Stephen and Leslie, and six grandchildren.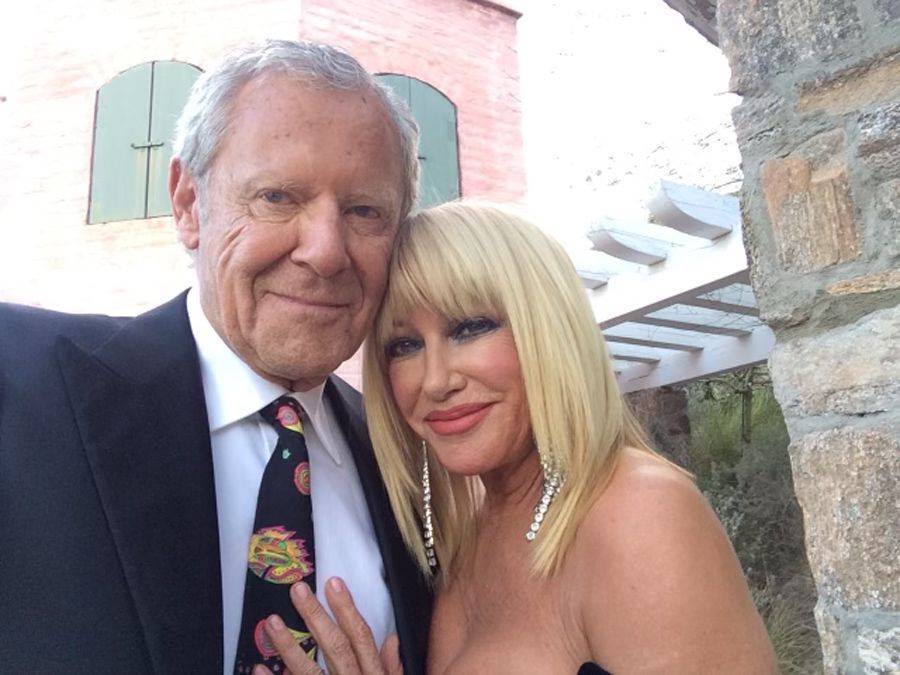 This Thanksgiving, "we will all be together, gathered around Alan and leaning on one another for support, sharing stories and laughter, [and] recreating the tastes that she passed down from years of feeding her beloved family," says Caroline, who also runs  as the president of the family business.
Historically, the star took on the most high-pressure role on the festive day.
"Suzanne always handled the turkey and made the world's best gravy," recalls Caroline. "Her homemade stock was the secret ingredient. She stopped adding flour to her gravy many years ago, and opted for rich pan drippings with finely minced giblets, reduced with homemade stock, then finished with a luxurious amount of butter. She would scrape the bits from the bottom of the pan and literally nothing was better."
Caroline, who recently released her new cookbook , routinely took on the stuffing, using "a ton of caramelized onions, thinly sliced Shitake mushrooms, Italian sausage, roasted chestnuts, apples, celery, and fresh tarragon – no bread!" 

To round out the feast, the Somers women would band together to make "creamy mashed potatoes, simply baked garnet yams loaded with butter and sea salt, sautéed Brussel sprouts with fresh lime and a not-too-sweet cranberry sauce with a burst of kumquat or orange zest," she says.
But the real showstopper was often Suzanne's festive presentation. Her table "was spectacular," shares Caroline. "Antique linens, precious collections of china, Baccarat green crystal glasses, beautiful peonies or roses and a ton of candles."

The two also shared a more subtle annual tradition. Upon the first taste of turkey, they always caught one another's eye for approval.
"Every year she would look at me when we sat down at the dinner table, after the days of prep, after all the family was served, and she would take that first bite… and she would rate her gravy," says Caroline. "Then she would flash me that 'thumbs up' and we would revel in the tastes and watch all the family enjoy their meal."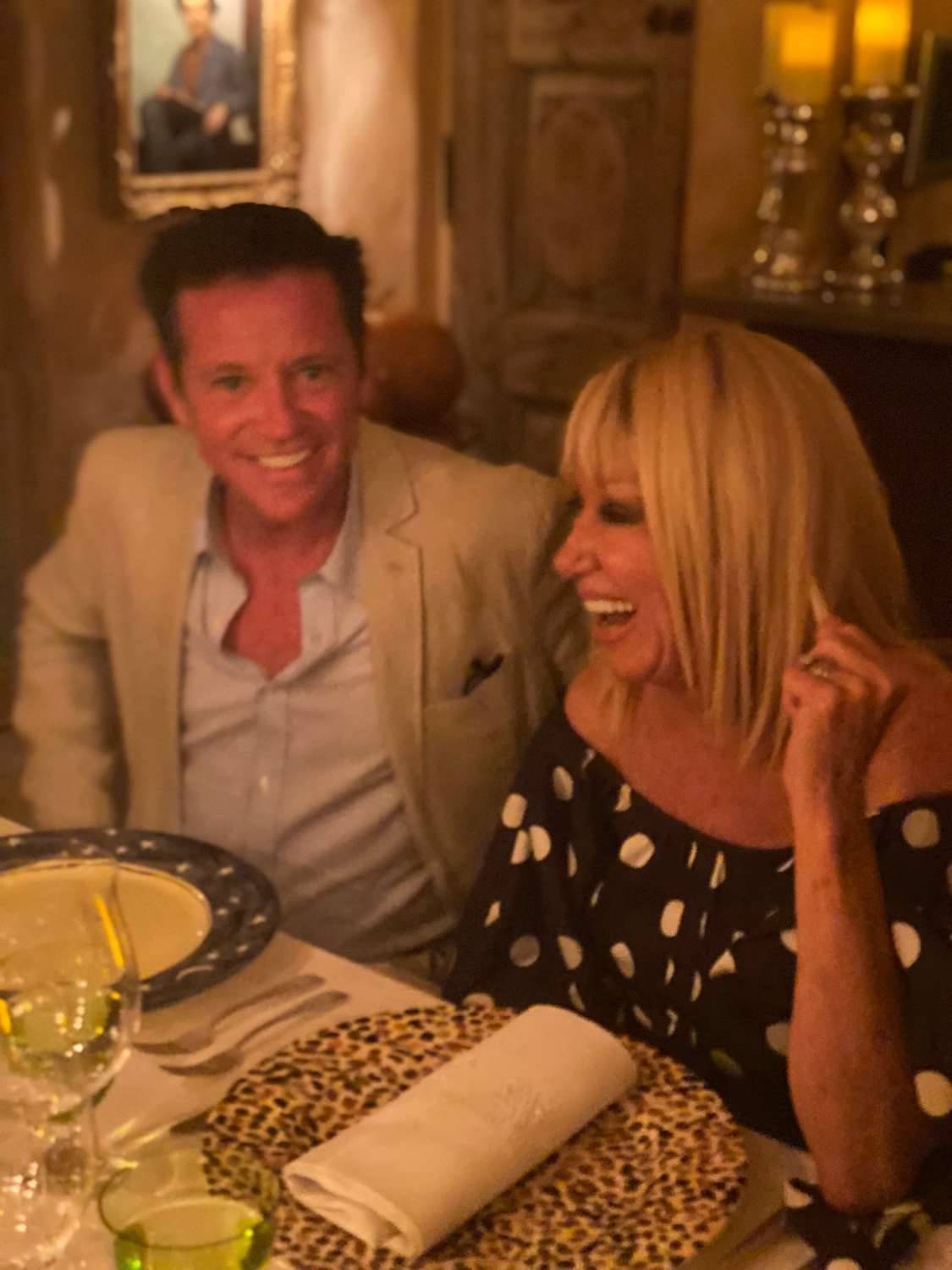 Caroline shares one sweet memory from 2022's memorable Thanksgiving: "Last year she was particularly proud of how good her drippings were and how the gravy made the whole meal come together," she says.
Cooking for the Somers clan without Suzanne this year, Caroline is determined to do her late mother-in-law proud. "So much of Suzanne's legacy is in the kitchen! I learned from the best and I will do my damndest to honor her and feed our family with those familiar comforting tastes of Thanksgiving," she says, planning to start with a batch of her mother-in-law's famous homemade chicken stock, a recipe included in her latest cookbook.
Never miss a story — sign up for  to stay up-to-date on the best of what PEOPLE has to offer, from juicy celebrity news to compelling human interest stories.
For dessert, "our tradition is Lady Alice & Jack Daniels Baked Apples," Caroline says, sharing the recipe with PEOPLE below. "These delicious apples, in a swirl of caramel-y juices, are the perfect holiday dessert for those in the family who can't have gluten, dairy or eggs. It's like the world's best apple dessert – and no fussing with pie crust!"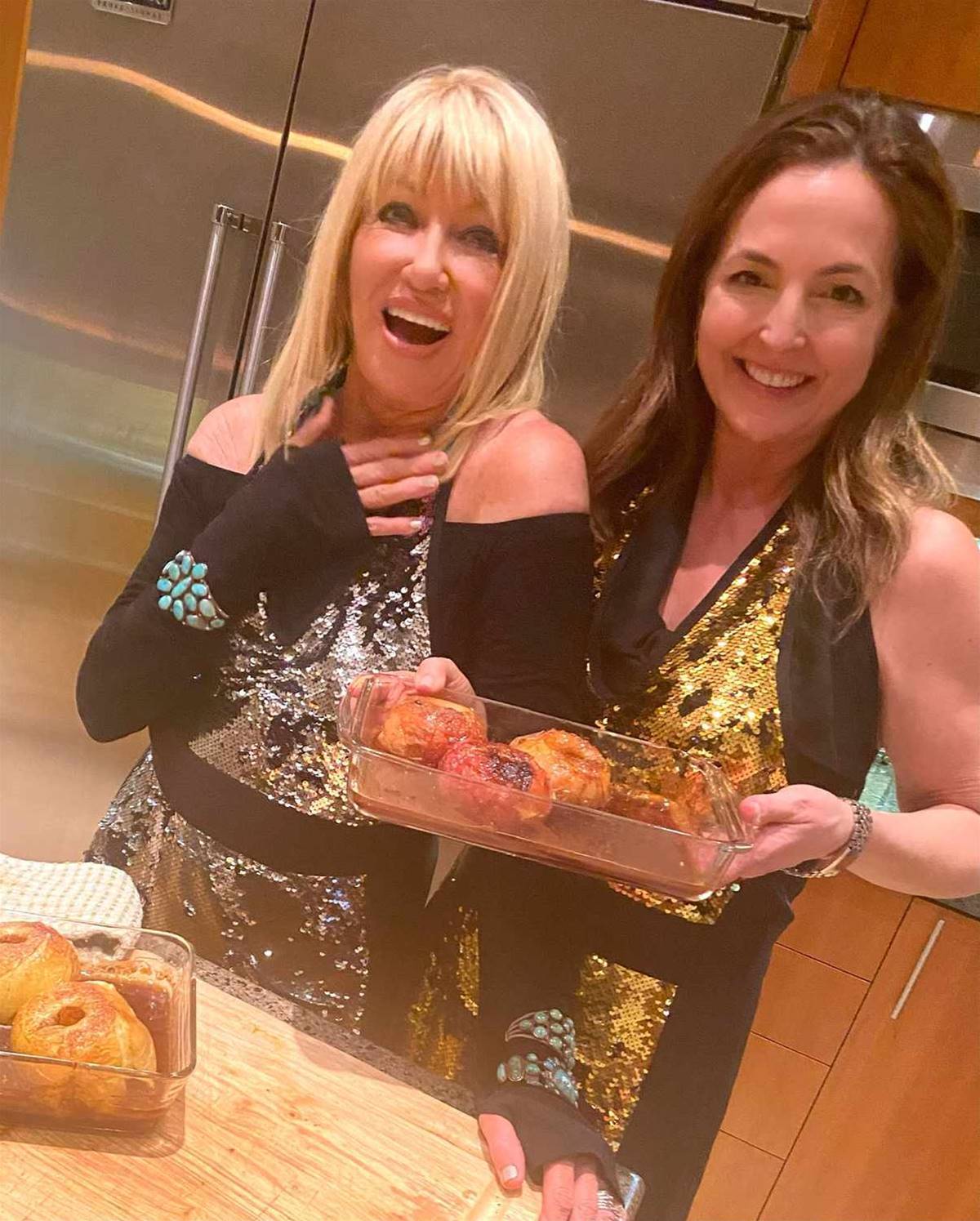 6 Lady Alice apples (or favorite baking apple)
1 stick butter, softened
¾ cup brown sugar
1 Tbsp. cinnamon
2 tsp. vanilla
A pinch of salt
¼ cup whiskey (like Jack Daniel's)
Drizzle of honey
Vanilla ice cream (preferably Van Leewan Honeycomb)
1. Preheat oven to 400 degrees. Core apples and place into baking dish.
2. Combine butter, brown sugar, cinnamon, vanilla and salt and stuff into apples. Pour Jack Daniel's over the apples and into bottom of baking dish. Drizzle apples with honey.
3. Bake uncovered, for about an hour. Keep in a warm oven until ready to serve. Spoon drippings over the apples and serve warm with ice cream.