'Queen Charlotte': The True History of the King & Queen's Children
Editor's Note: The following contains spoilers for Queen Charlotte: A Bridgerton Story. is very much an alternative history, where real-life royals are fictionalized and embellished to create a compelling storyline. Historical figures and events have been remodeled, and this spin-off builds on 's appeal as a show full of romantic intrigue and high society scandal.
Golda Rosheuvel reprises her role as the current Queen Charlotte, where her younger self is perfectly depicted by India Ria Amarteifio. Moving back and forth between present day and the Queen's marital past, the show tells the story of the tumultuous early experiences of marriage between Charlotte and King George III (played by Corey Mylchreest). As in real life, the king is shown to be suffering from a steady decline in his mental stability, which has caused history ."
This, and many other elements of the show, represent a degree of historical accuracy. One point of interest is that depicts the couple's 15 children in the present-day scenes, where it is made clear that a succession crisis has arisen due to the absence of a legitimate heir. Factual accuracy varies when it comes to how the 15 children of Charlotte and George III are depicted, where grains of historical truth have been smoothly tied into this decidedly fictional retelling. Notably, three of the couple's 15 children died young. Two did not survive infancy, whilst their final child, Princess Amelia, succumbed to ill health aged 27. This is not touched upon in the show, where the focus is on the queen's eldest and better-known offspring.
Births, Deaths & A Succession Crisis
One of the key moments in the show's first episode is the revelation that the queen's grandchild and only legitimate heir has died in childbirth along with her newborn son. This is a factually accurate moment, referencing the death of Princess Charlotte of Wales, who passed away in 1817 after giving birth to a stillborn boy. She was the daughter of the queen's oldest son George, who would later become King George IV. This tragedy triggers a succession crisis in the show and in real life, where the royal family were suddenly without a legitimate heir to the throne.
There really was no direct heir to the throne until as late as 1819; the queen's sons had fathered numerous offspring, but none by their wives. In the show, the queen laments that her daughters are unmarried, and her sons have only produced children out of wedlock. Whilst it is true that her sons had many illegitimate children, it is not the case that the queen was eager for her daughters to marry. On the contrary, it was a fact that the king and queen were not keen for their daughters to find husbands. The daughters had largely secluded upbringings until they were presented with opportunities to find spouses. It is thought that the queen preferred to keep her children with her for their company, especially as the king's health began to decline.
The show also implies that many of the queen's daughters remained unmarried spinsters, but a number led just as scandalous lives as their brothers. Princess Sophia, for example, was thought to be romantically involved with the king's chief equerry, Major-General Thomas Garth, who was more than 30 years her senior. There are even rumors that she gave birth in secret to Garth's illegitimate child. In the TV show, the queen's daughters lose some of their individuality for the sake of effective storytelling. Their real lives were a lot more complex than viewers have been led to believe.
Rumors, Scandal & Dozens of Illegitimate Children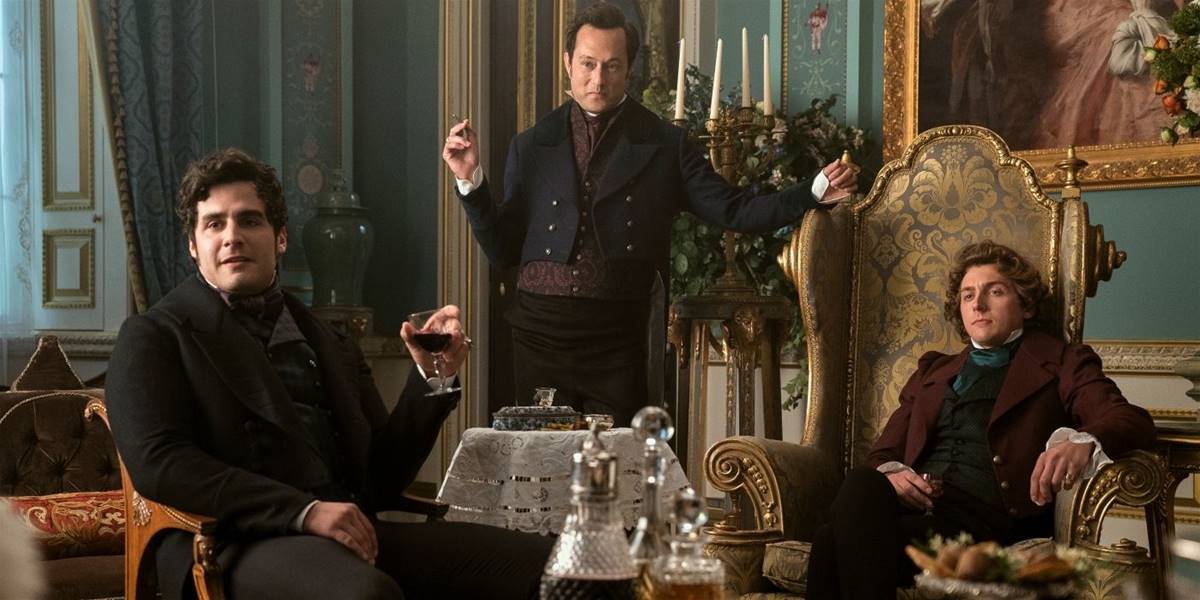 The queen's oldest son George became the Prince Regent in 1811 when his father's health irretrievably worsened. He eventually became King George IV upon his father's death in 1820. In the show, George is given a somewhat sympathetic characterization as a parent grieving for his daughter, where he is shown to absentmindedly act in accordance with the queen's wishes. In contrast, the real George IV was generally perceived negatively by the public for his lavish spending habits and continual extramarital relationships.
A key episode of the show features a conversation between Queen Charlotte, Lady Danbury ( Adjoa Andoh), and Lady Bridgerton ( Ruth Gemmell), where Charlotte laments the misfortune that her sons are in love with actresses and Catholics, and that they have numerous children by these women instead of by their wives. This is a fairly truthful representation of the case, where George IV was known for his affair with actress and poet Mary Robinson, and had a long-term relationship with devout Catholic Maria Fitzherbert. The pair actually married in a secret wedding that was deemed invalid by the king. George was eventually married to his cousin Caroline in 1795, but they had no surviving children in addition to the ill-fated Princess Charlotte.
Additionally, the show depicts the queen's third-oldest son William being encouraged to marry so that he could sire a legitimate heir. He was convinced to marry Princess Adelaide in 1818, but had no surviving children. Prior to this, William had a long relationship with comic actress Dorothea Jordan, with whom he is thought to have fathered 10 illegitimate children. William later became King William IV after his brother's death in 1830, and he held the crown until his own death in 1837.
An Heir At Long Last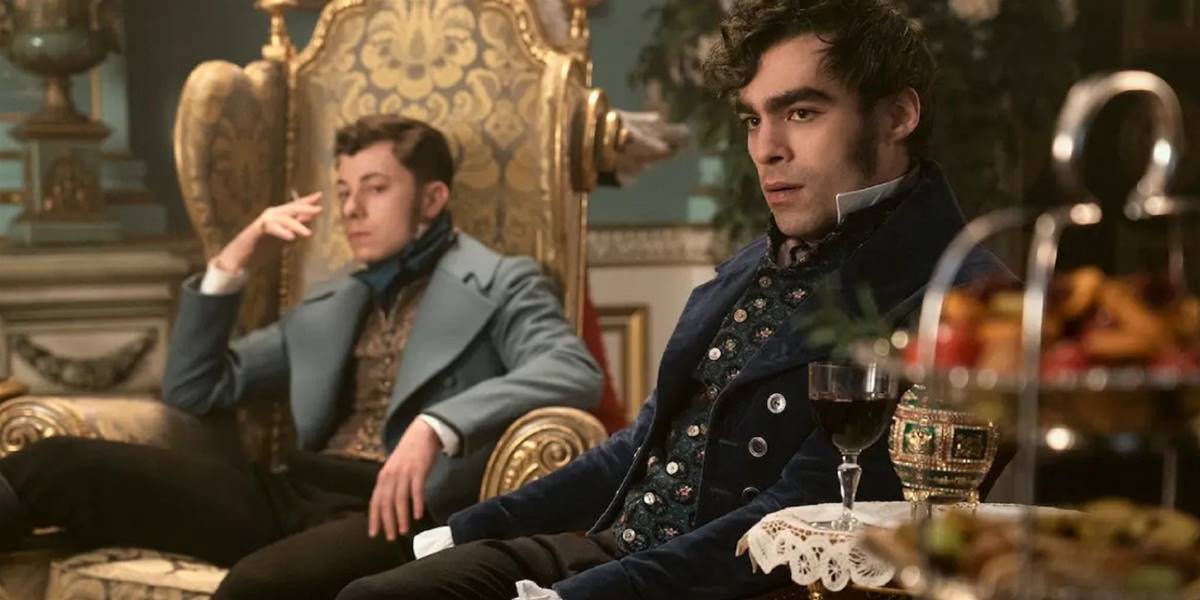 The pressure to produce an heir depicted in really did prompt William's marriage to Princess Adelaide. The succession crisis continued until the queen's fifth-oldest child Edward had a daughter, who would later become Queen Victoria. In the show's finale episode, the queen is shown to be comforted by the news of a female heir and remarks that the country will benefit from having a strong queen. It is widely believed that Queen Victoria repaired the damage done to the monarchy's reputation during the reigns of her uncles. She ruled for almost 64 years, longer than any of her predecessors.
The spin-off ultimately combines a fictional fantasy world with . But in the case of the King and Queen's many children, the true history seems to be even more tumultuous and complex than the fictional adaptation.