One day before her 77th birthday in October 2023, , surrounded by her loved ones.
— known for her roles on and among others — was a Hollywood mainstay, open about her work life, her love life and the ups and downs of breast cancer, which she was first diagnosed with more than two decades ago.
As fans and former costars mourn the loss of Somers, take a look back on her life in photos.
Suzanne Somers' Early Years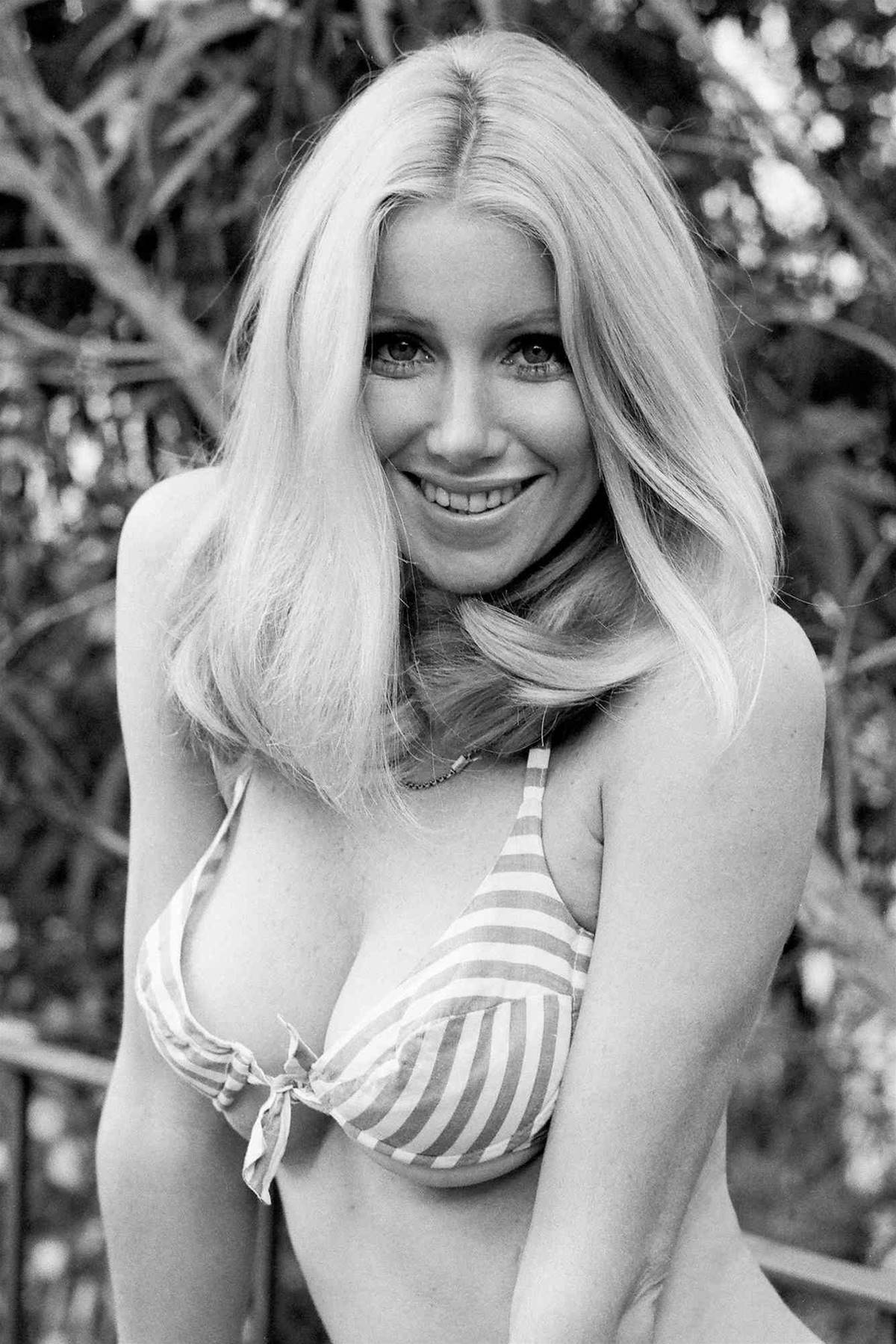 was born on Oct. 16, 1946, in San Bruno, California.
One of four children born to gardener Frank Mahoney and wife Marion, Somers was emotionally abused from a young age, according to a 1991 PEOPLE profile that referenced her 1988 book,
At age 17 she left home, marrying Bruce Somers and having son Bruce Somers Jr. with him before splitting from her husband and trying her hand at acting.
Suzanne Somers and Alan Hamel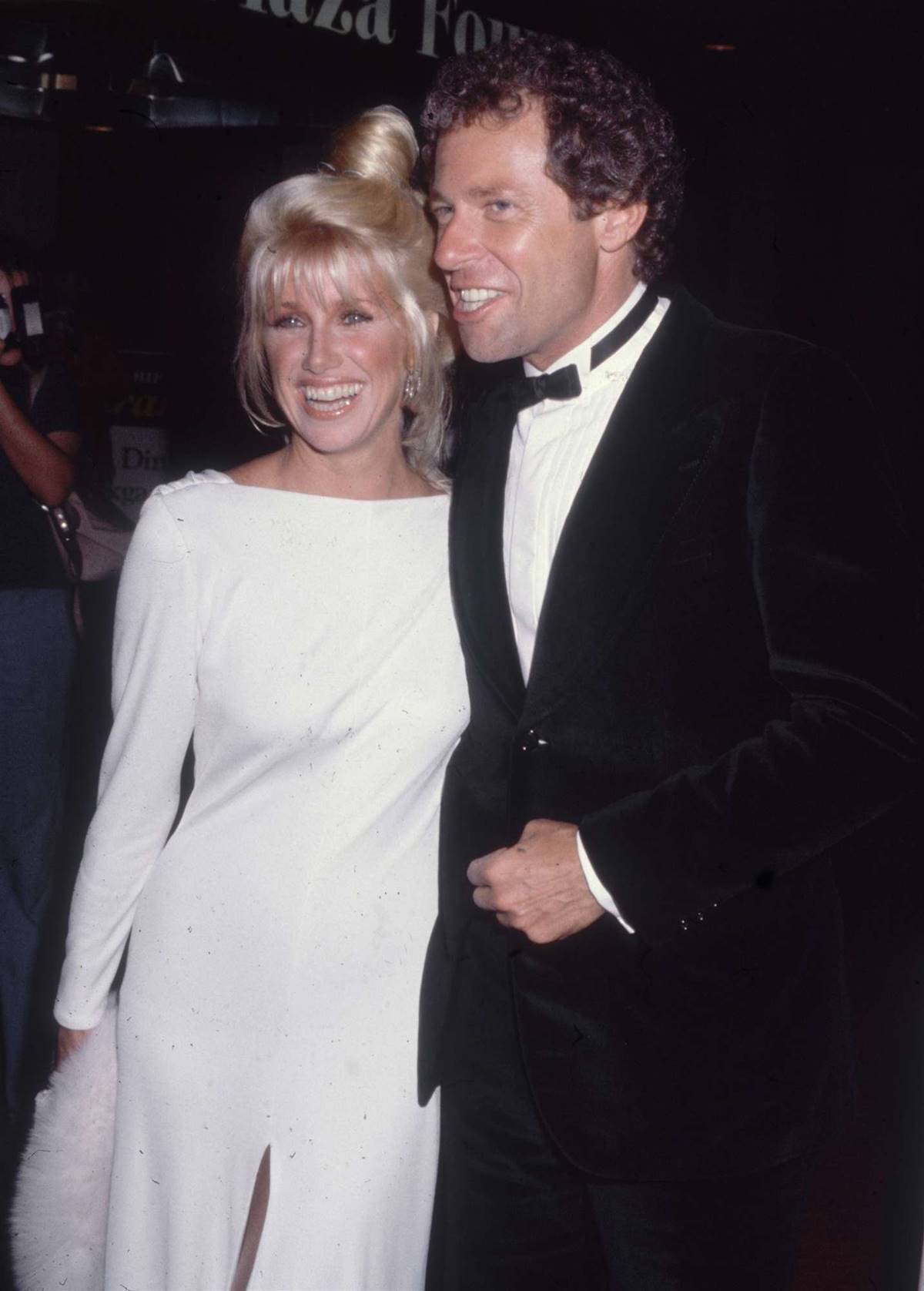 Somers married TV host Alan Hamel in 1977 after more than a decade together. The two met on the show which he hosted and she modeled for.
Both were single parents at the time, and blending their families was initially "stepfamily hell," she told PEOPLE. "As a stepparent I tried too hard."
Through counseling the family moved forward, raising Bruce Jr. and Hamel's kids Leslie and Stephen together.
Through the years, Somers frequently opened up about the pair's relationship, from to their
"If you want to get really lofty, did we know each other in another life? It was that instant," .
Suzanne Somers on 'Three's Company'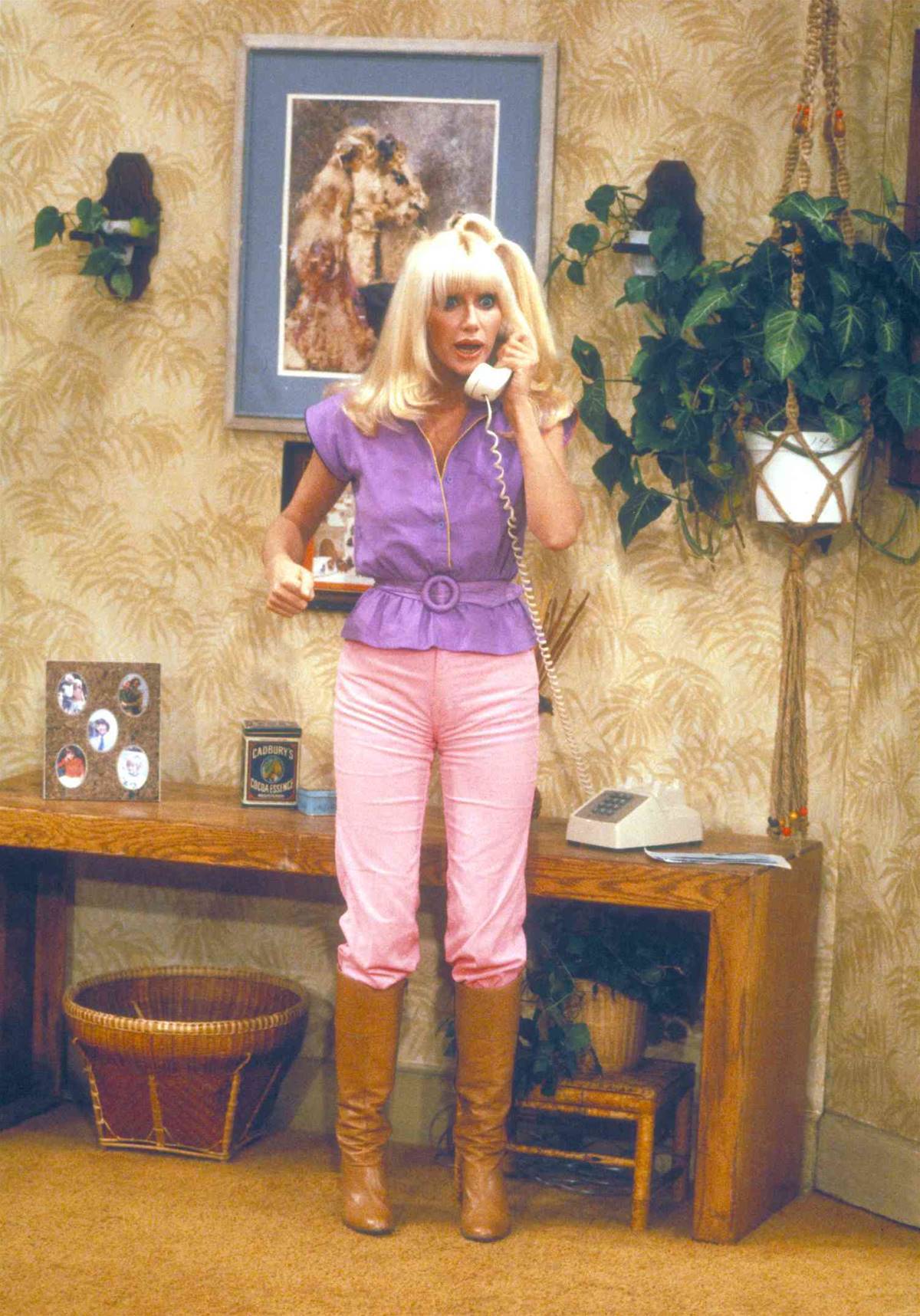 After scoring a bit part in 1973's , Somers landed the role of ditzy Chrissy Snow on the hit sitcom alongside John Ritter and Joyce DeWitt.
Though beloved by fans, Somers was dropped from the show in 1981 after 100 episodes, following a contract dispute with producers. According to a PEOPLE profile, she asked for a raise from $30,000 to $150,000 an episode.
"They said, 'Who do you think you are?' " Somers recalled to PEOPLE. The move caused Ritter and DeWitt to stop talking to her (they eventually reconciled), and made it hard for her to pick up jobs in the years that followed.
"I realized that I was essentially, unofficially, blackballed from television," she said.
Her character was replaced by her "cousin" Cindy Snow, played by Jenilee Harrison.
Suzanne Somers on 'She's the Sheriff'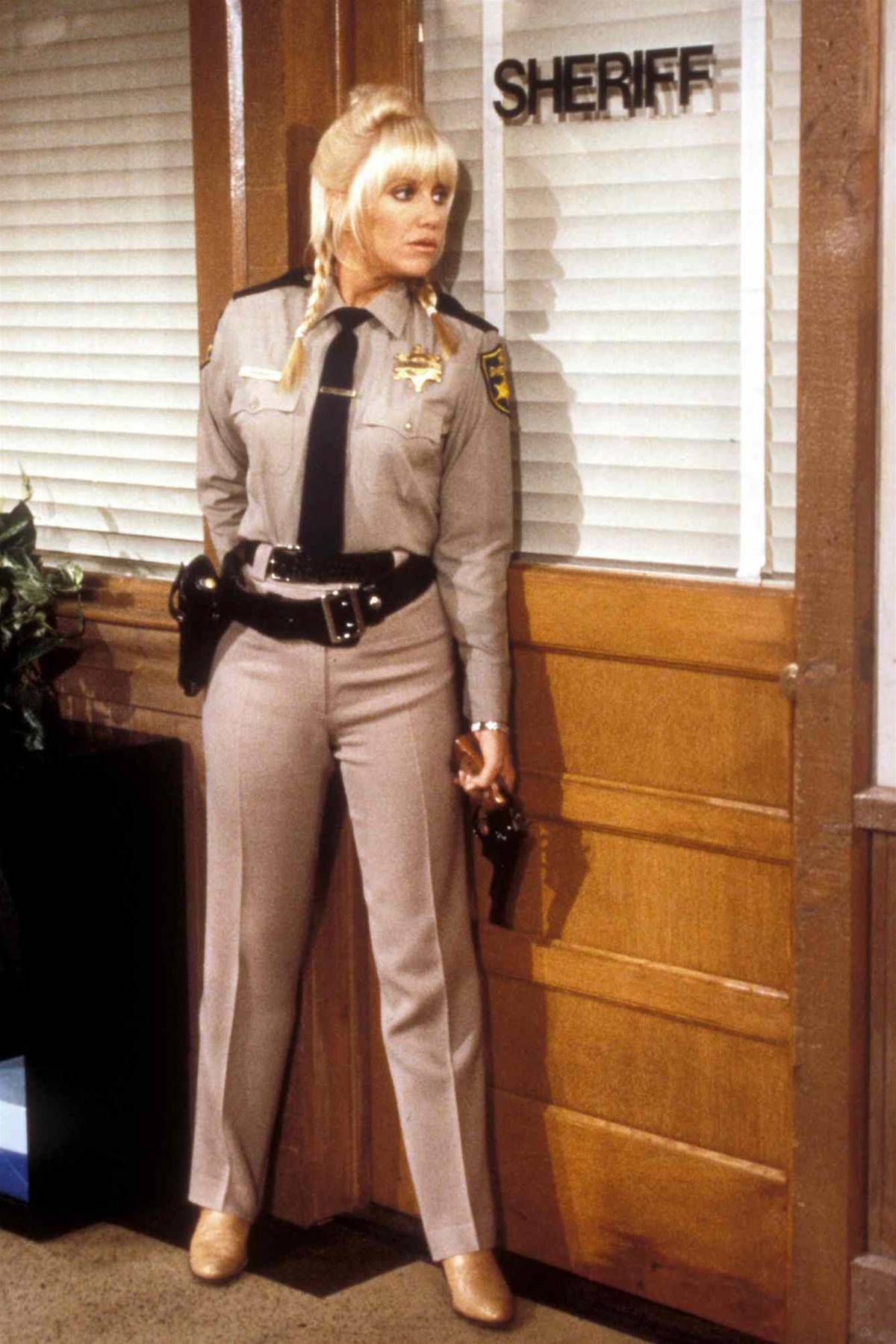 PEOPLE called her next project, the syndicated series "forgettable." The show lasted two seasons.
''A decade of not being hot was my greatest advantage,'' the actress later told PEOPLE. ''I've done a lot of thinking, a lot of growing up and getting into my marriage and my kids.''
Suzanne Somers on 'Step by Step'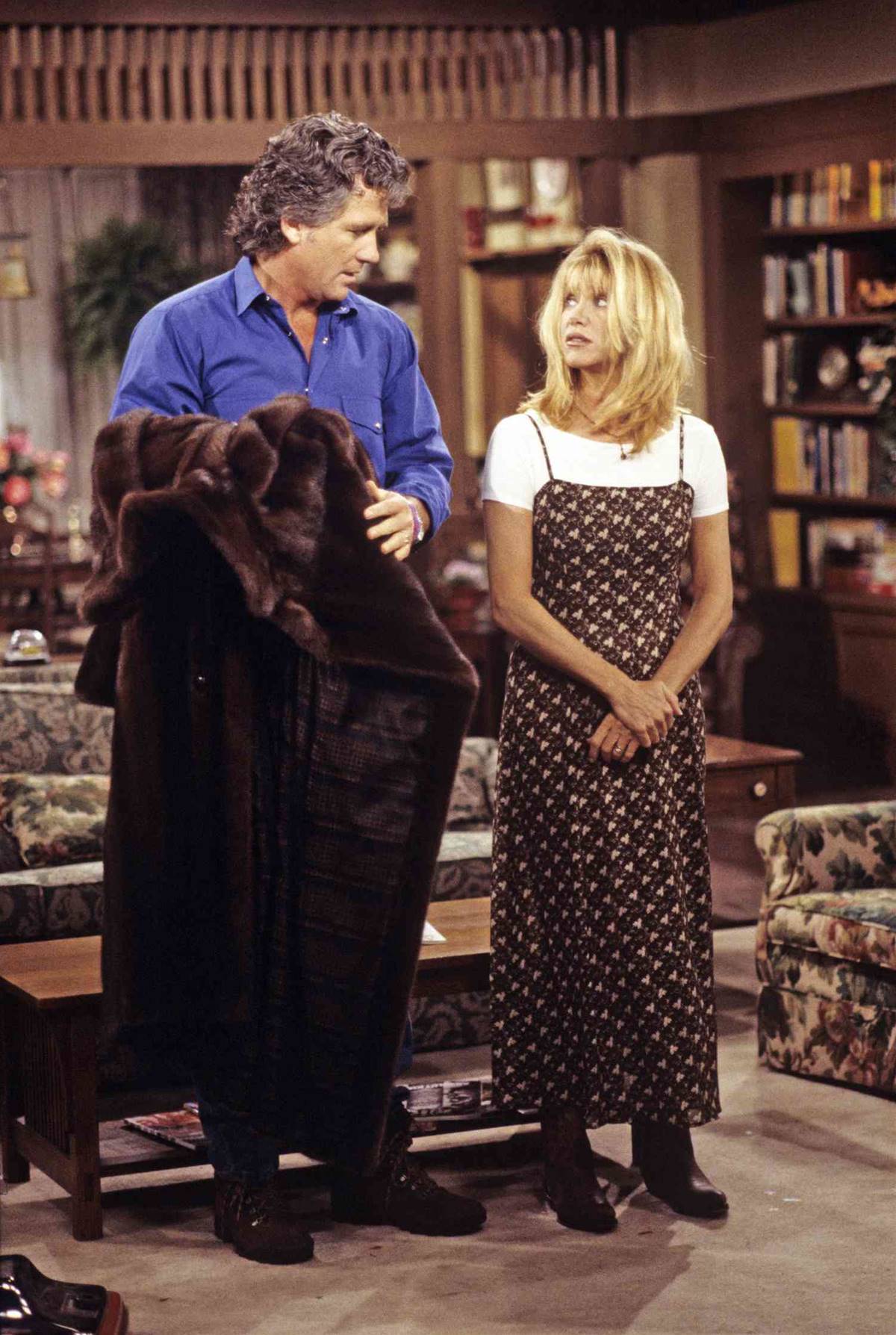 Somers moved on to the TGIF favorite in 1991, alongside Patrick Duffy and their blended TV family.

"The series couldn't be more perfect," she told PEOPLE that same year. "I love coming back to television."

Her work on the show earned her her second of two People's Choice Awards.
Suzanne Somers and the Thighmaster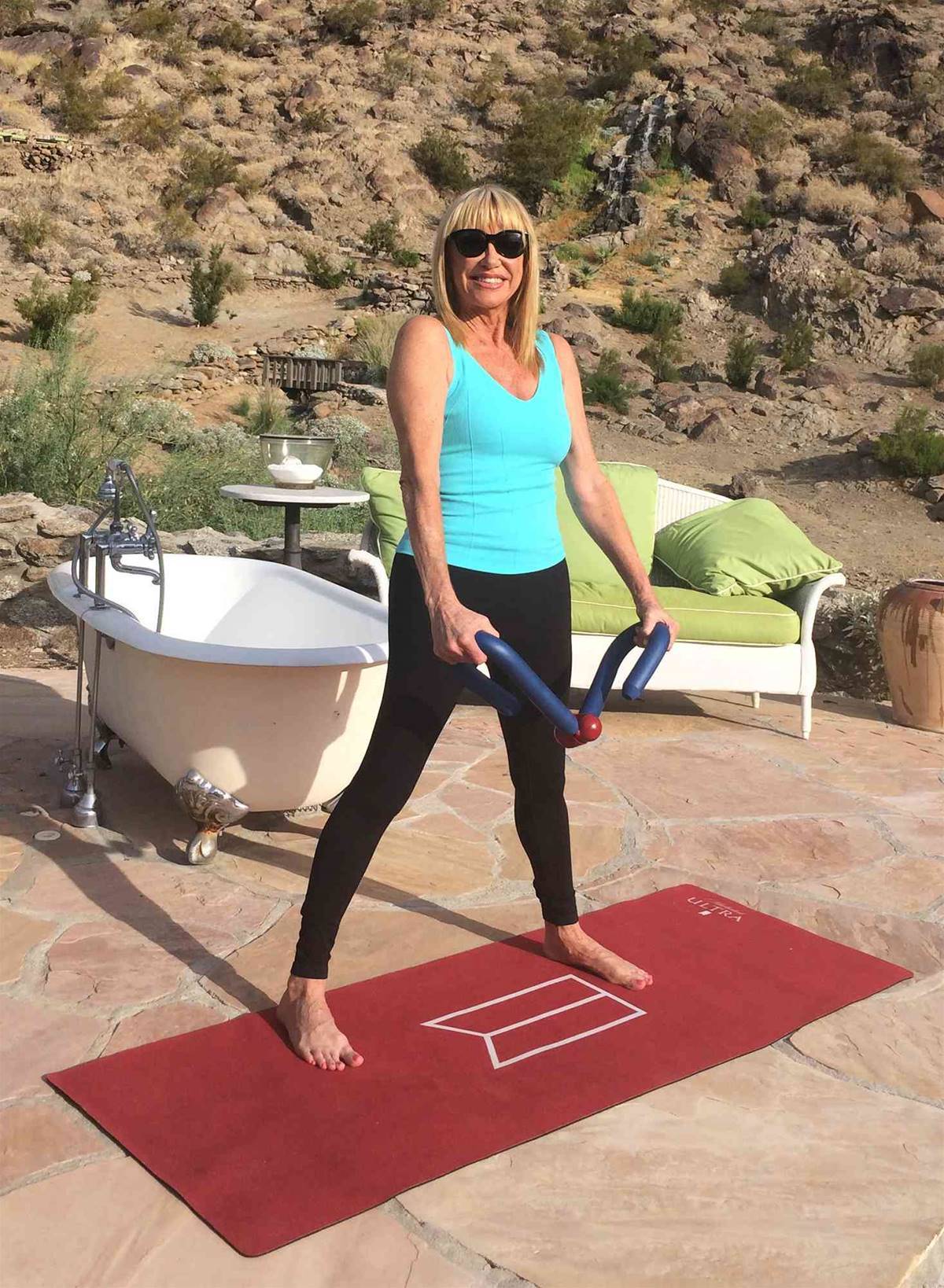 As time went on, Somers became as known for her acting as for her health journey, which included dishing cooking advice, writing health books, launching and serving as spokeswoman for the exercise tool the Thighmaster.

''All the baby boomers' inner thighs are starting to go,'' she told PEOPLE in 1991. ''Women grab (the Thighmaster) out of my hands and won't give it back.''
Suanne Somers Poses Nude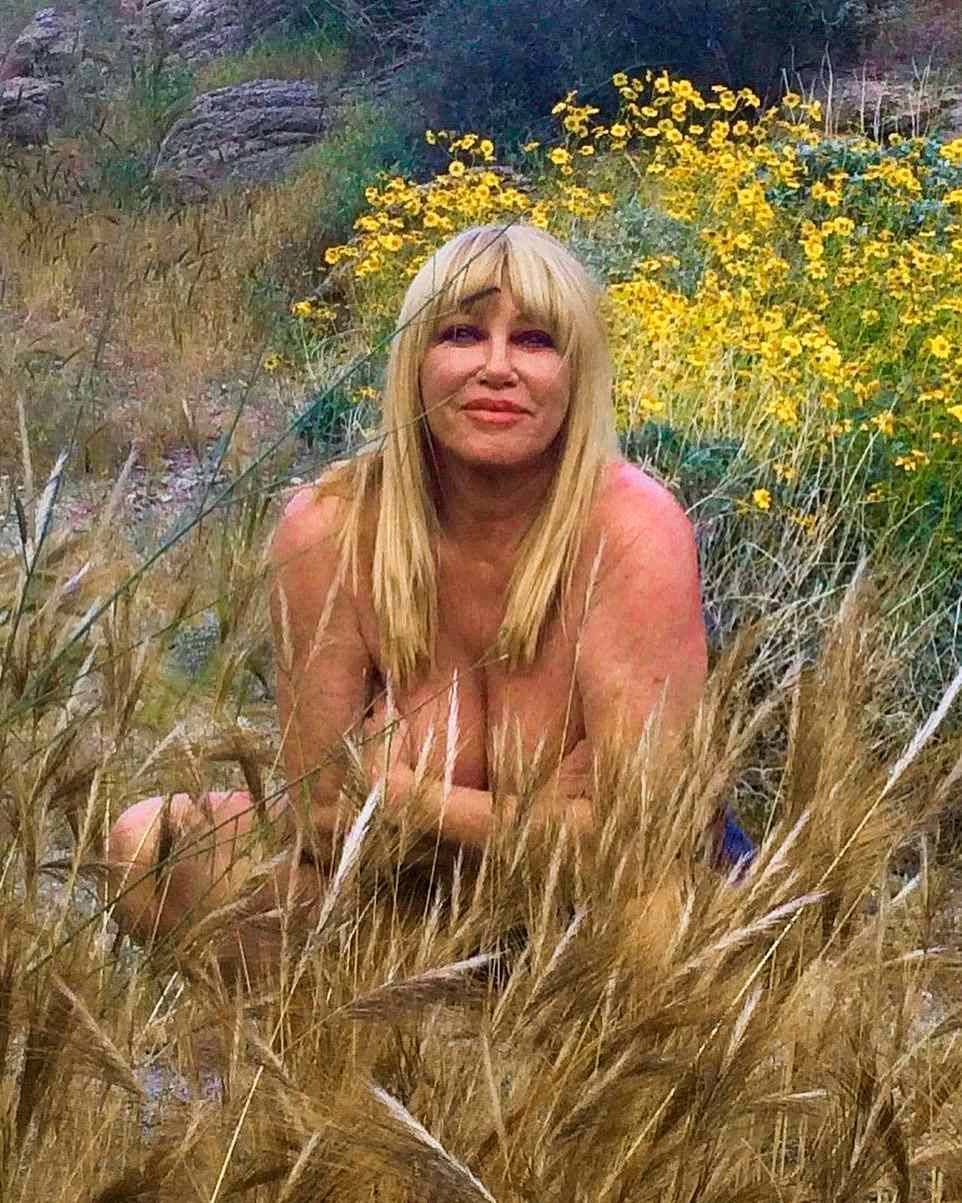 At age 73, Somers posed in her "birthday suit" on Instagram; years prior, she'd done the same for a 1984 issue of
"Photos of celebrities who've taken their clothes off get dragged out every so often. I wanted to set the record straight," she told PEOPLE that year. After test shots taken of her in 1970 were published years later, to her dismay, "I've spent six years on the road staying in shape and I've never looked better. I figured as long as there were already nude pictures of me out then, I'd rather have them done right."
Suzanne Somers on 'Dancing with the Stars'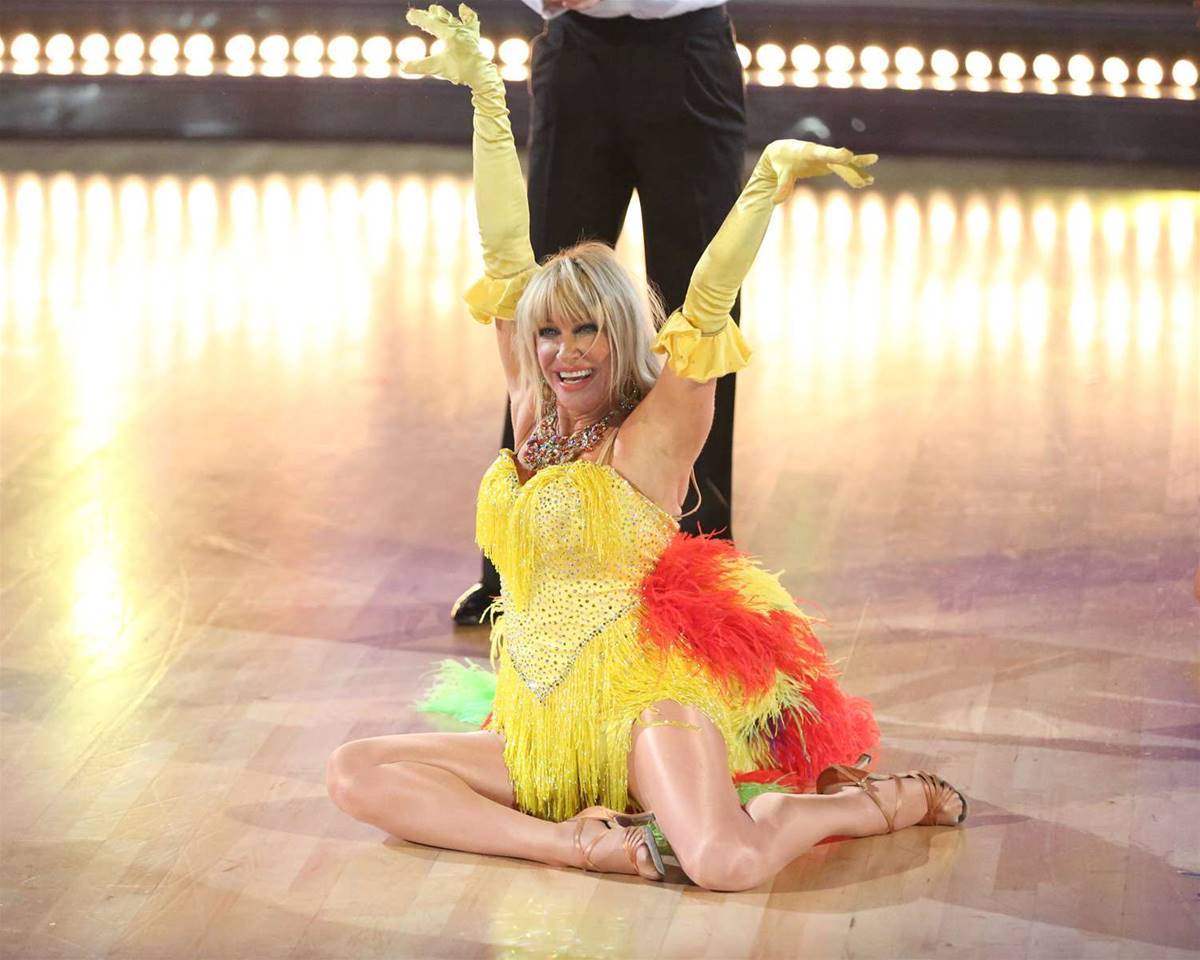 Somers mostly stepped away from acting, though competed on the 20th season of partnered with Tony Dovolani. The pair finished in 9th place.
"My experience had nothing to do with whether I won or not; it had to do with me breaking out of my comfort zone and being challenged in an arena that is totally alien to me," . "I am an entertainer who dances rather than a professional dancer, and I love how much I took on and accomplished."

Suzanne Somers' Breast Cancer Diagnosis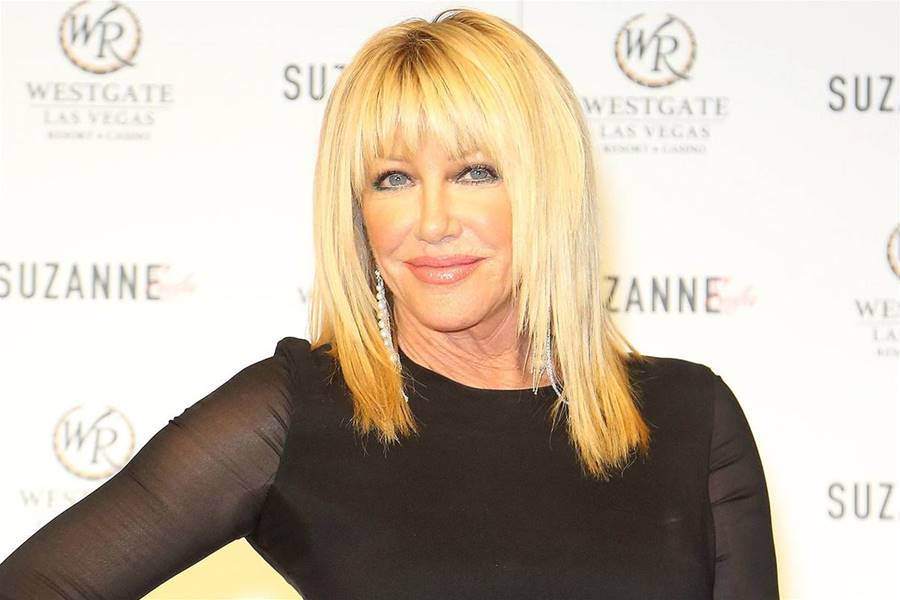 In 2000, Somers was diagnosed with breast cancer.
"Saying the words publicly out loud — 'I have breast cancer' — rocked my soul," she told PEOPLE in 2001. When she was diagnosed, she and Hamel "were silent, hardly talking, in disbelief, like this can't be happening, wondering is this a little blip or the end of my life?" she recalled.
"Health and fitness and strength are my life," she continued. "I eat well, I don't drink caffeine, I've never smoked, I've always exercised. I kept looking at myself and thinking, 'How could I look so healthy?' But now that it's happened, I'm going to turn it into a blessing and gather all the information I can and pass it on, because I realize other women listen to me."
Though surgery and radiation had her on the road to healing, in July 2023, she announced she had been diagnosed once again.
"As you know, I had breast cancer two decades ago, and every now and then it pops up again, and I continue to bat it down," . "I have used the best alternative and conventional treatments to combat it. This is not new territory for me. I know how to put on my battle gear and I'm a fighter."
Suzanne Somers Dies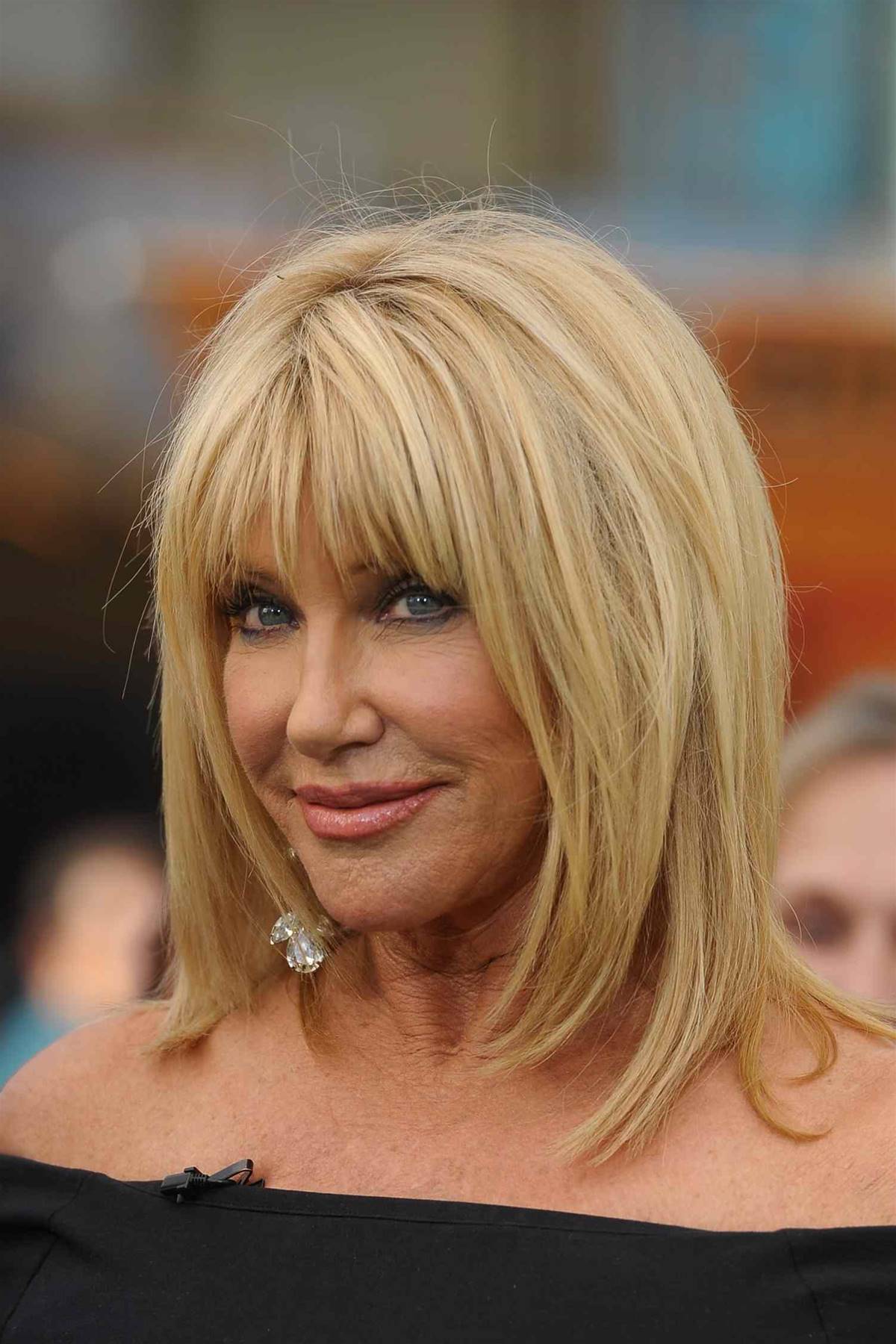 On Oct. 15, 2023 — one day before her 77th birthday — Somers died.
"Suzanne Somers passed away peacefully at home in the early morning hours of October 15th. She survived an aggressive form of breast cancer for over 23 years," wrote in a statement shared on behalf of the actress' family.
"Suzanne was surrounded by her loving husband Alan, her son Bruce, and her immediate family," the statement continued. "Her family was gathered to celebrate her 77th birthday on October 16th. Instead, they will celebrate her extraordinary life, and want to thank her millions of fans and followers who loved her dearly."