Suzanne Somers Gifted Kathleen Turner a ThighMaster After They Filmed 'Serial Mom' (Exclusive)
For , the ThighMaster wasn't just a smart investment—it also made a great gift.
Actress tells PEOPLE she was fortunate enough to get an exercise device from her costar, who was a spokesperson for the product and also an owner of the company.
"Two weeks after we wrapped the film I received a ThighMaster from her and she signed the box," Turner tells PEOPLE. "I laughed so hard. She made us all laugh."
Turner recalls the late Somers, , being "really fun" on the set of the 1994 comedy. Written and directed by , the movie follows a seemingly-sweet suburban housewife, Beverly Sutphin (Turner), who has a double life as a cold-blooded killer.
She slays neighbors and others for minor infractions, such as failing to recycle. 
The cult hit costars actor , , , Traci Lords, and of course, Somers, who has a brief cameo as herself.
The star's scenes come towards the end of the movie when Beverly is on trial for several murders, and Somers attends as she prepares to play Beverly in a movie about the crimes.
She strolls into the courtroom wearing a black hat, sunglasses and a fur coat, causing a stir in the courtroom. She even takes a cell phone call during a witness's testimony, briefly disrupting the proceedings.
After Beverly, who acts as her own defense attorney, rests her case, Somers beams and gives an interview to reporters during a brief recess.
"I feel that Beverly Sutphin is an innocent woman, wrongfully accused. A normal housewife trapped in a nightmare of circumstantial evidence," she says to the assembled press.
Somers' belief is soon proven horribly and hilariously wrong. When she is acquitted of murder, Beverly confronts Juror No. 8 (played by Patty Hearst) who had previously worn white shoes to the trial after Labor Day.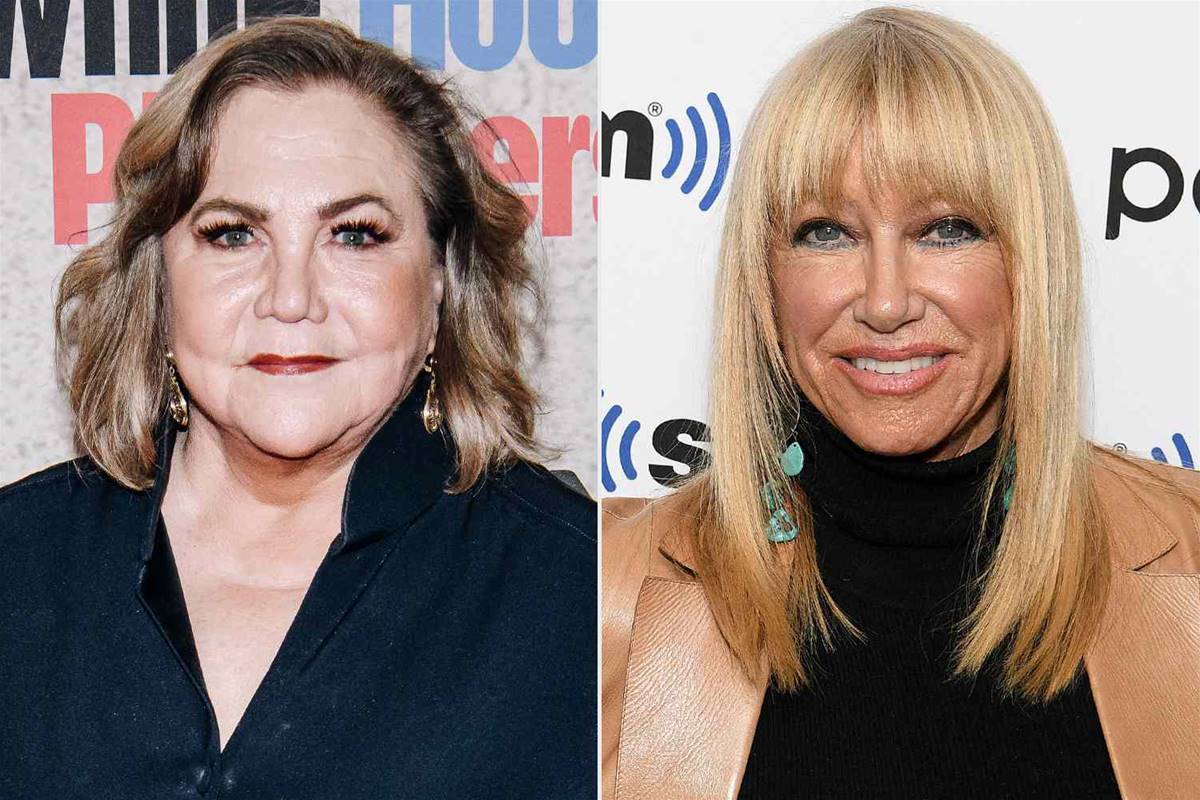 The fashion faux pas bothered Beverly who takes up the issue with the juror in a quiet alcove. A disagreement ensues, and Beverly beats her to death with a payphone the woman was using to make a call.
Beverly dashes back to the courtroom hallway to talk to talk to the press and take photos with Somers, who tries to get Beverly to stand to her left. "Stand here," Somers orders her.
"Suzanne Somers," Beverly shouts back, "this is my bad side!"
At that very moment, another woman discovers the body of Juror No. 8 and screams, altering everyone including Somers to the death. The sitcom icon realizes the woman she had championed as an innocent victim is truly a killer, and a look of horror crosses her face.
Turner says Somers nailed the facial expression. "I have to say that last shot when she looks up after [the] killing, her face cracked everyone up we had to do more takes," continues Turner. "She was so funny. We couldn't stop laughing. She was game for anything."
Somers was one day shy of 77th birthday when she passed away "peacefully at home," her publicist wrote in a statement shared on behalf of the actress' family.
"Suzanne was surrounded by her loving husband Alan, her son Bruce, and her immediate family," the statement continued. "Her family was gathered to celebrate her 77th birthday on October 16th. Instead, they will celebrate her extraordinary life, and want to thank her millions of fans and followers who loved her dearly."
Though Somers rose to fame on the classic TV comedy , she became extremely wealthy due to her early investment in the exercise tool ThighMaster.