Barry Manilow Remembers Longtime Friend Suzanne Somers: 'The Sister I Never Had' (Exclusive)
is paying tribute to his longtime friend .
"Suzanne and I were friends for decades. She was the sister I never had and my close confidant forever," Manilow, 80, says of Somers, Sunday at the age of 76. "We shared triumphs and heartaches. Her fame in so many fields overshadowed her real talent as one of our greatest comedic actors, a loving mother, an amazing homemaker, and one of the world's best cooks. I will miss her dearly and hope that she is now out of pain and at peace."
Somers "passed away peacefully at home in the early morning hours of October 15th," her publicist told PEOPLE in a statement on Sunday. "She survived an aggressive form of breast cancer for over 23 years."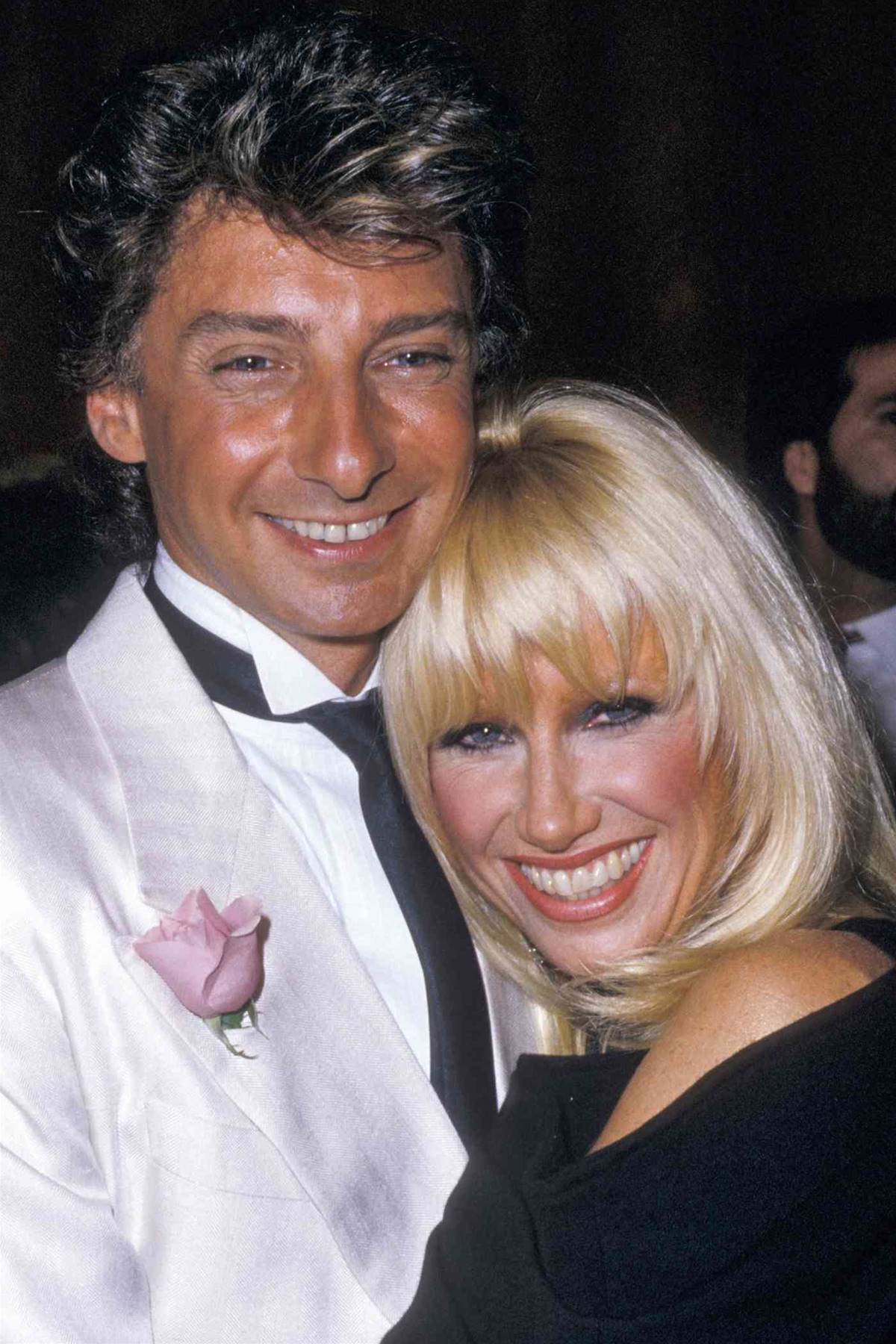 Manilow and the actress were friends for more than 40 years and were neighbors in Palm Springs.
In 2017, Somers opened up to PEOPLE about their close bond.
"Our friendship began 35 years ago," she told PEOPLE at the time. "I was the star of the No. 1 show in America, and he was the biggest musical sensation worldwide. His iconic look at the time was a white ruffled rhumba shirt, and I took to wearing a chicken suit playing Chrissy Snow [on ]. It made us easy marks for jokes. [The day we met] I walked into a recording studio, and there he was. He didn't say hello but looked at me and said, 'Oh, you're the other one they make fun of,' and I said, 'I know — it's always you and me.' I instantly felt comfortable with him and could let my guard down and just be."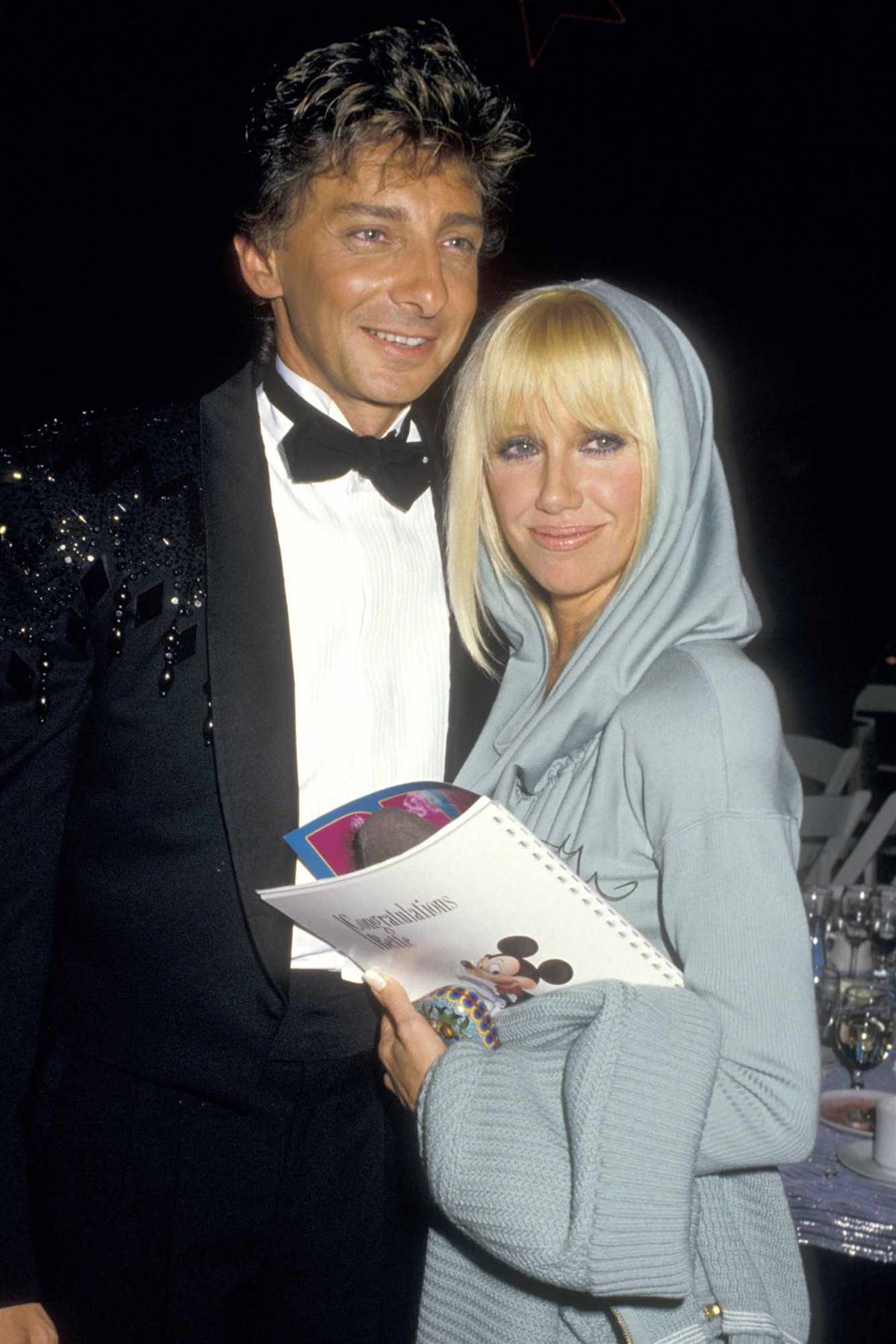 At the time, the actress shared how they spent their time together
"I consider him family. He has graced our Thanksgiving table every year for decades, and I love him like a brother and a trusted friend," Somers added. "He's very normal, gets up early every day to watch the sunrise, walks his dogs (in my next life, I want to come back as Barry Manilow's dog!) and raises chickens. He brings me eggs as a dinner gift as opposed to a bottle of red wine. He is thoughtful, kind and extraordinarily generous. He doesn't jump up, sit at the piano and sing at dinner parties (sometimes I wish he did) because the lighting, acoustics and presentation are not perfect in those settings! As an artist first, Barry demands perfection. He's evolved into one of the finest people I know."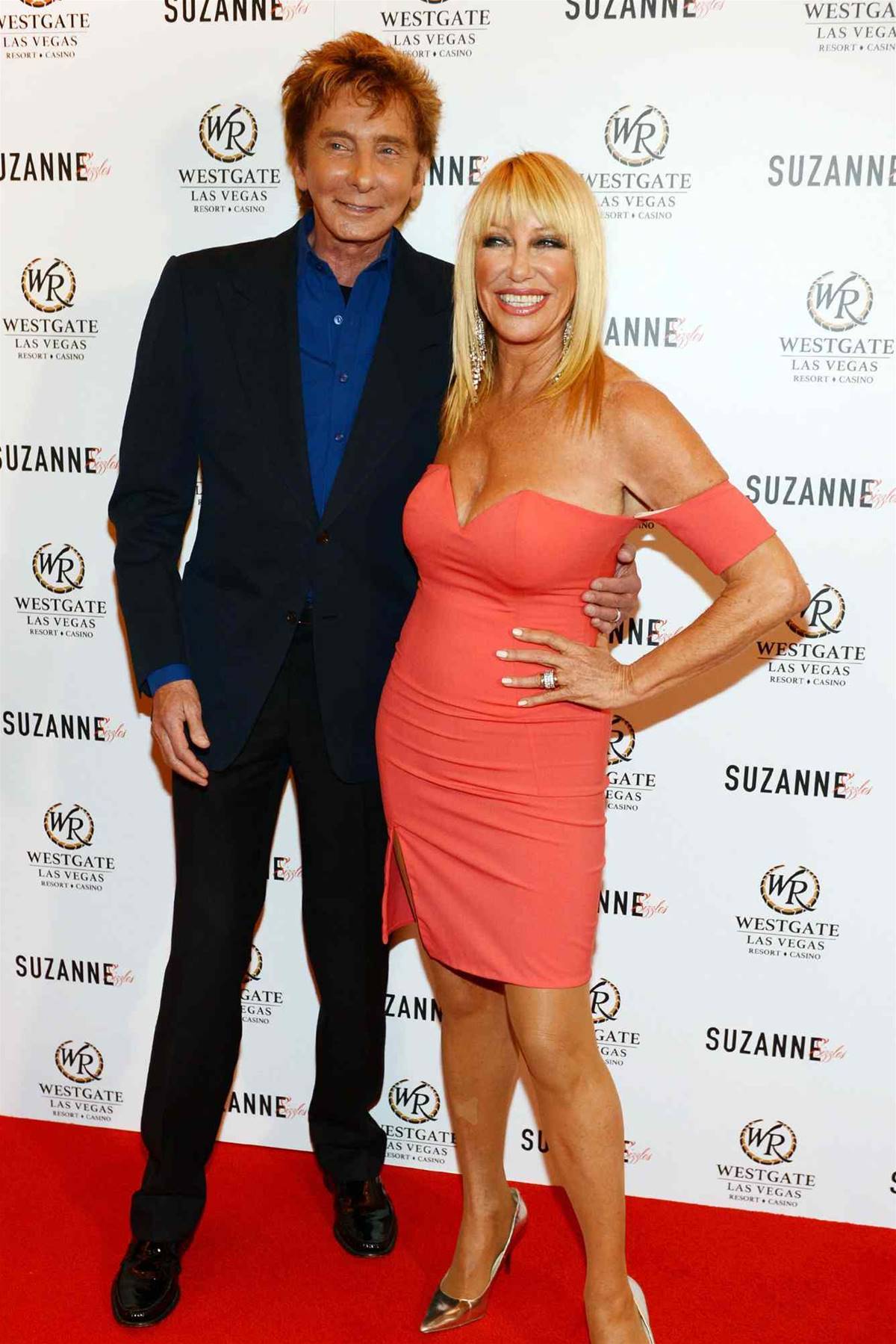 Somers on Monday.
"Suzanne was surrounded by her loving husband Alan, her son Bruce, and her immediate family," her rep added in the statement. "Her family was gathered to celebrate her 77th birthday on October 16th. Instead, they will celebrate her extraordinary life, and want to thank her millions of fans and followers who loved her dearly."