Unlike Ashton Kutcher, Charlie Sheen Felt Honoured That This Two And A Half Men Guest Star Was Taking His Place On An Episode
Fans will argue that Two and a Half Men was never the same following Charlie Sheen's exit. Credit to Ashton Kutcher for stepping in given that the role was always going to be an uphill battle for whoever took on the part.
In the following, we're going to take a closer look at Sheen's reaction to Kutcher stepping in. Looking back, Sheen regrets the way he handled Ashton's debut on the show. However, it was a different circumstance when another legendary actress stepped in to place his ghost. Although the moment was meant to be a shot at Sheen, the actor praised the move, while fans also showed love for the scene involving the guest star.
We'll reveal which actress was picked for the brief role, while also revealing another name that almost replaced Sheen on the series, and how Charlie once again took a shot at the possible candidate.
Charlie Sheen Regrets The Way He Treated Ashton Kutcher During The Transition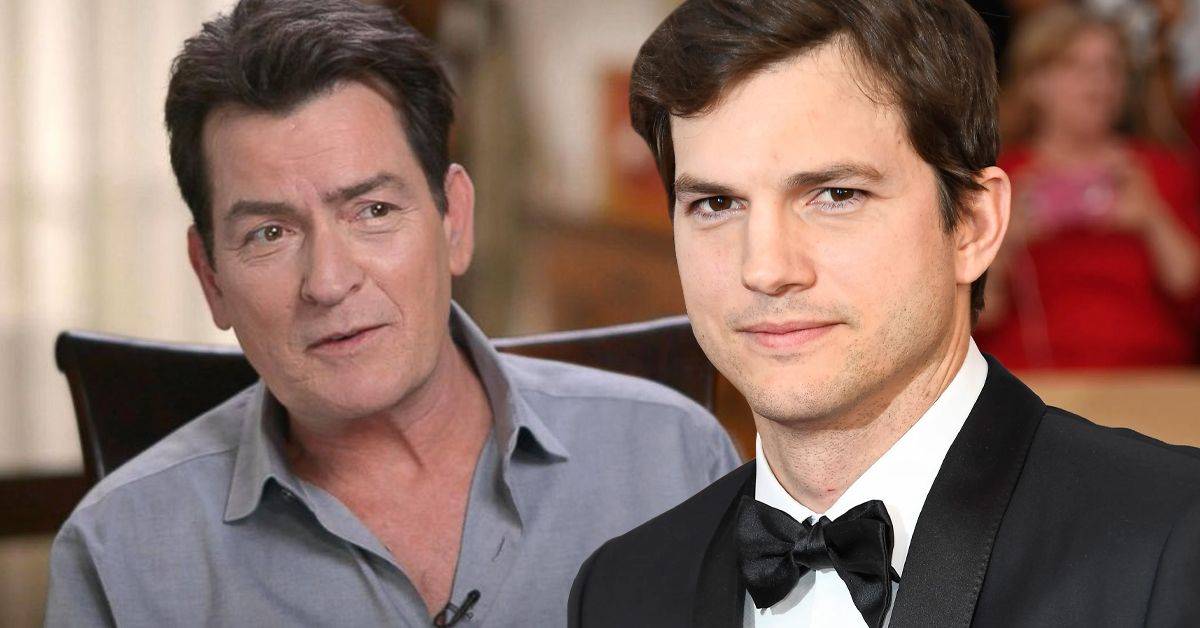 Following his Two and a Half Men exit, Charlie Sheen took aim at several faces on the show, including Jon Cryer, Ashton Kutcher and of course the showrunner, Chuck Lorre.
In the recent years, Sheen has shown regret for the way he handled certain situations, especially his exit from Two and a Half Men. Among the other regrets includes the way he treated Ashton Kutcher during the transition.
Sheen revealed, "I was stupidly mean to him because I overlooked the reality and difficulty of taking over a show," he said. "Which I did, I took over Spin City when Michael J. Fox was too sick to work, but no one ever put those two together. … So, I should have been nicer."
Sheen would go on to reveal that he did his best to fix the situation, embracing Kutcher at a baseball game.
"I saw him at a Dodgers game back in November and I forced him into a handshake. I said: 'Give me that cup of coffee, young man, and shake my hand.' It was awkward but I made it fine, because I felt bad for him. He thought he was going to catch a right cross, but I just wanted to give him a hug."
"He was tasked with such an uphill struggle and I was more into my own ego than I was aware of his own battle. And for that I am regretful."
Although Sheen did react in the best way to Ashton's involvement at the start, he took a different approach in regards to a veteran of the acting game.
Charlie Sheen Had Praise For Kathy Bates Playing His Ghost On The Show
Back in 2012, it was revealed that none other than Kathy Bates would be playing the ghost of Charlie Harper on Two and a Half Men. Some viewed the move as yet another shot from Chuck Lorre to Charlie Sheen in regards to his exit from the show. Nonetheless, sources revealed that Charlie Sheen was fond of the idea, and honored Bates was stepping in.
Charlie apparently told friends, "(she's) an incredibly talented and funny actress." Sheen would go on to reveal that he was "honored" by Bates stepping in and appearing on the series.
As expected, fans had nothing but praise for Bates and her appearance on Two and a Half Men, portraying Charlie.
"Kathy Bates nailed it, his mannerisms, the use of his voice, Charlie was back if only for a brief moment."
"Kathy pulled it off perfectly speaking as if she was the Charlie that everyone loved in this show."
"Kathy Bates was the right choice for Charlie's ghost she really did deliver well on the character."
The reviews were clearly positive. However, Sheen wasn't feeling as upbeat when another name was discussed to replace him on Two and a Half Men...
Charlie Sheen Also Ripped On The Potential Of John Stamos Being Used As His Replacement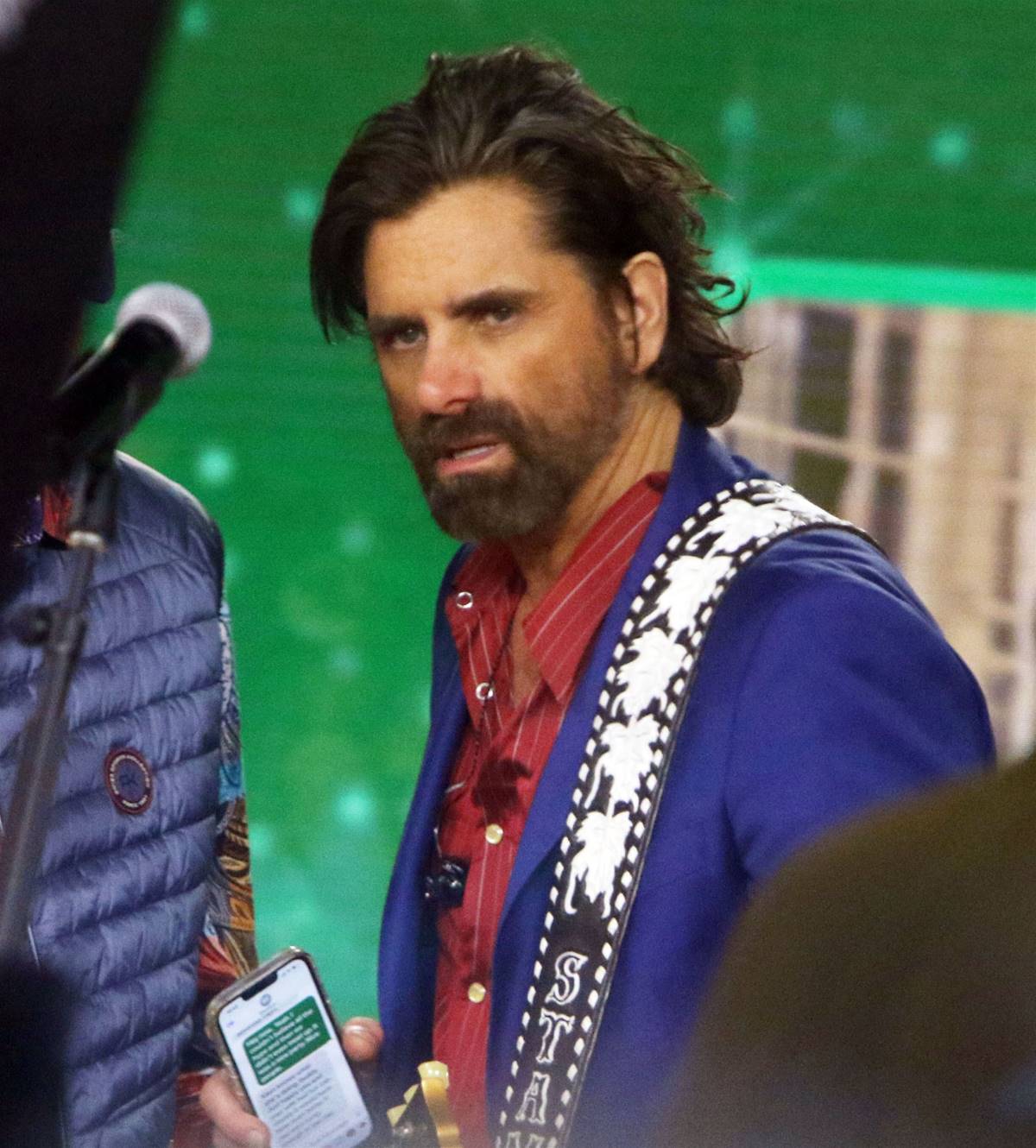 Several names were discussed to replace Sheen on Two and a Half Men. Among the major names included Hugh Grant. Despite a massive offer, the actor couldn't agree to terms without a script prior.
Another name in contention was John Stamos. However, Sheen was quick to shut that down, unsure if the Full House actor really had what it takes to embark on such a role.
"I like John, but he doesn't have what I have and the show sucks if he's on it."
As for Stamos himself, he would issue a tweet at the time denying his potential involvement on the series.
"Contrary to the rumors, I am not replacing charlie sheen on two and half men. However, martin sheen has asked me to be his son."
Credit to Ashton Kutcher for finally taking on the role, and one that clearly wasn't easy to take on given Sheen's legacy as Charlie Harper on the comedy series.