John Stamos Fully Comes To Terms With His Feelings About Full House In Emotional Video
Actor John Stamos becomes emotional as he looks back on his time working in and comes to terms with it. Playing Uncle Jesse in the beloved family sitcom, Stamos' character is widely regarded as one of the best in the show. He returned to reprise the role in Netflix's , albeit in only a recurring guest star capacity. Despite this, Stamos has been vocal about having complicated feelings about being part of .
In a new social media post, shares a new behind-the-scenes video, which features the actor's voice-over as being nostalgic about the show. Watch the clip below:
Stamos' commentary in the video is actually a passage from his upcoming memoir,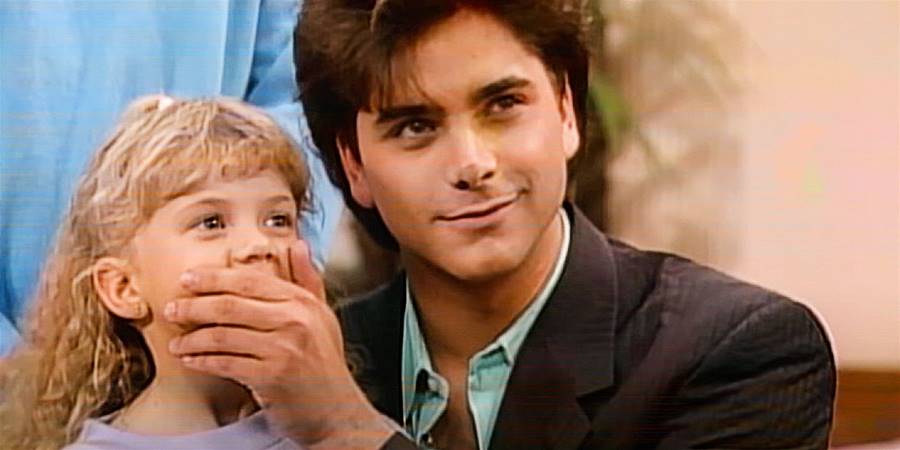 Unlike the rest of his co-stars, Stamos didn't have to audition to play Uncle Jesse in the show. When he signed on for the part of the Tanner kids' cool and laid-back uncle, he was already a recognized actor, previously appearing in . This came with certain expectations as to what role he would play in the family sitcom. Unfortunately for Stamos, was primarily focused on the kids, which meant that he had to play a supporting role.
More recently, after the show's initial script reading. Apparently, he was so angered by Jodie Sweetin upstaging him during the session that he immediately called his agent to pull him out of the show. Despite that, he still moved forward, albeit begrudgingly. He hated being part of the sitcom in its early days that he even had Mary-Kate and Ashley Olsen fired after the twins wouldn't stop crying. Admittedly, it's difficult to imagine Stamos having this outlook then, considering how brilliant he was interacting with 's young cast.
Decades since wrapped up and three years since , it sounds like Stamos has finally fully come to terms with his time in the franchise. For what it's worth, it's safe to say that neither of the shows would have been successful had he not been a part of it. In addition to that, Uncle Jesse wouldn't have been as beloved if he wasn't played by Stamos.
Source: /Instagram